Dentist Adelaide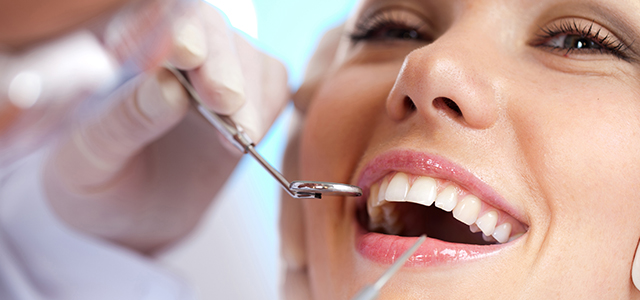 Welcome to The Dental Studio, Adelaide, where we aim to provide each and every one of our patients with the personal attention and care they deserve. Our extensive range of treatments are designed to achieve optimum oral health, through a combination of progressive and innovative solutions.
The Dental Studio provides an urban oasis where patients can relax, unwind and receive dental treatments that are designed to offer long-term solutions.
Our modern and passionate approach to dentistry is supported by our qualified and caring staff, who are dedicated to ensuring each and every patient receives the dental care they deserve.
Our personalised treatment centre offers a comprehensive range of services tailored to suit each and every individual need. We strive to provide our patients with an enjoyable experience, and the best treatment possible. Our comprehensive treatment range is designed to improve the appearance, function and longevity of your smile. Our treatments include:
Cosmetic Dentistry
Enhance the appearance and function of your smile with The Dental Studio.
Preventive Dentistry
Prevention is the key to maintaining optimal oral health, which is why at The Dental Studio, we offer a Preventive Care Programme that is tailored to suit your individual needs.
Restorative Dentistry
Through utilising the very latest in modern dentistry technologies, we are able to perform treatments that are not only long lasting and conservative to teeth structures, but are also aesthetically pleasing.
Children's Dentistry
The team at The Dental Studio are passionate about providing quality dental care for patients of all ages, including children.
Teeth Whitening
Our teeth whitening process provides excellent results on mildly discoloured teeth.
Dental Implants
We understand the social embarrassment and health issues associated with tooth loss, which is why we offer dental implants to those wishing to improve both the appearance and functionality of their smile.
Root Canal Therapy
At The Dental Studio in Adelaide, we provide a comprehensive root canal therapy program designed to treat damaged or infected teeth.
Veneers
At The Dental Studio, we provide porcelain veneers that will assist in transforming the appearance and function of your smile.
Dentures
Dentures are replacements for missing teeth which can be taken in and out of your mouth. While they will never feel exactly the same as one's natural teeth, they should be natural-looking, comfortable and painless.
Splint Therapy
Dental splints, commonly known as 'nightguards', help alleviate a range of issues with your teeth, jaw, or a combination of both.
Inlays and Onlays
Made from the highest quality materials, inlays and onlays are similar to a filling, but are fabricated outside of your mouth and then cemented into your tooth's cavity, creating a solid bond that protects against future decay and breakage.
Crowns and Bridges
At The Dental Studio, we understand the importance of tooth restorations, which is why we offer dental crowns to help rebuild broken or decayed teeth.
Improve the appearance and function of your smile today
At The Dental Studio, we are dedicated to utilising the very latest in dental technologies, providing our patients with exceptional quality dental care. Our modern and personalised treatment centre offers a comprehensive range of dental treatments tailored to meet each and every need.